Freebies with full perms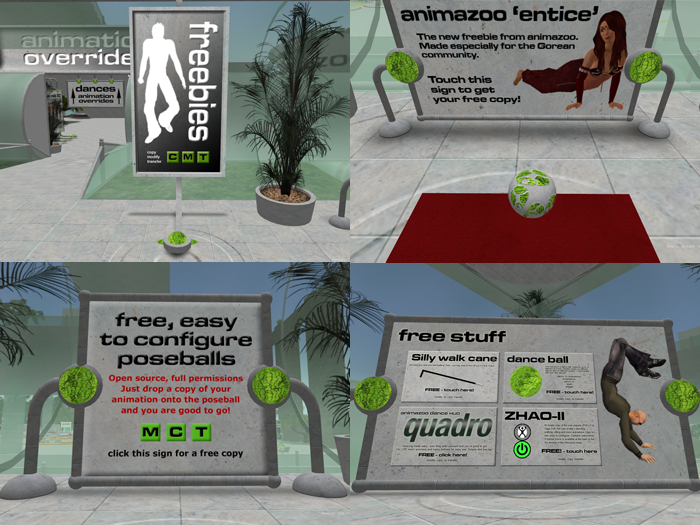 Animazoo are proud to offer freebies with full perms. Almost all the free animations, including many dances found at Animazoo come with full perms. This means that you are free to use these products (or parts thereof) in your own creations – but please give credit to Animazoo animations or Dave Bellman where appropriate! Animazoo animations also sell full perms sitting animations for builders. Please click here to find out more.

Animazoo also offer many other free items. There are self configuring poseballs that you just drop an animation onto and it configures itself. There is a free Dance Machine suitable for parties, clubs and other gatherings. Perhaps SL's most famous open source ZHAO II is also avilable. Don't forget to check out the Silly Walk cane – just wear it and walk!

And of course, the awesome I-can't-believe-it's-free Dance HUD Quadro Lite is also available, both on the Marketplace and inworld.
Check out the back of the inworld store using the SLURL given below to find all the freebies.
Share and enjoy!