The Quadro Finder HUD
The Quadro Finder HUD using the latest temp HUD technology in Second Life.
For a demo movie and full details of the Quadro Dance HUD, please click here.
Welcome to the Animazoo Animations website. Here you will find a wealth of information about Animazoo Animations including help and support, ways to find products, conditions for the purchase of full permissions animations and demo movies showing some of our favourite dances.
Animazoo animations have been producing Dances, AOs and HUDs for Second Life for five years! In this time, we have developed an efficient animation pipeline, designed to capture and reproduce smooth, natural movement for Residents of Second Life.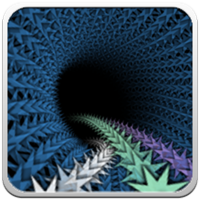 Click the image above to come check out our huge range of high quality, reasonably priced animation products!
The Animazoo animations Second Life store was created for Animazoo UK, makers of the IGS-190 inertial motion capture systems. All animations, scripts, textures and 3D prim models were created by Davedub.